MARKET DAYS on the Georgetown Square, TX
Second Saturday each month March - November from 9:00 am - 4:00 pm. The Square comes alive with vendors anxious to welcome those looking for that unique gifts.

We welcome you to come on down to the "Most Beautiful Square in Texas" and have fun shopping. while on the Square, be sure to visit the unique shops and restaurants that have made Georgetown a Texas destination.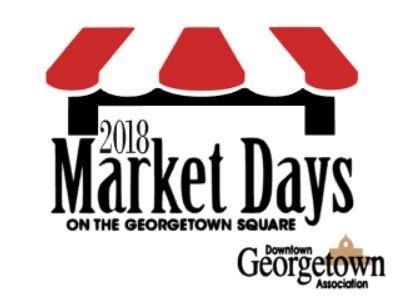 VENUE:
Georgetown Square, Georgetown TX. We will be on 8th St. at the corner with Main St.
DATES/TIMES:


March 10, 2018 9am - 4pm
September 8, 2018

9am - 4pm
October 13, 2018 9

am - 4pm
November 10, 2018

9am - 4pm